Welcome to Top Notch
Top Notch Equestrian and Canine Center is a complete equestrian training facility available to the individual or to the entire family. We specialize in problem horses and tune-ups. Not only do we train your horse, but we encourage the rider to work with us and their horse to achieve maximum results!
Top Notch Equestrian and Canine Center prides themselves in raising farm-family dogs. All puppies are born in our house and cared for until they are four weeks old where they are then transported to the barn. Here they are socialized with dogs, cats, people and horses. We crate train all puppies before they are given new homes and work with them on basic commands as well as introducing them to several new experiences. Overall, our puppies are well-rounded when they go to their forever homes!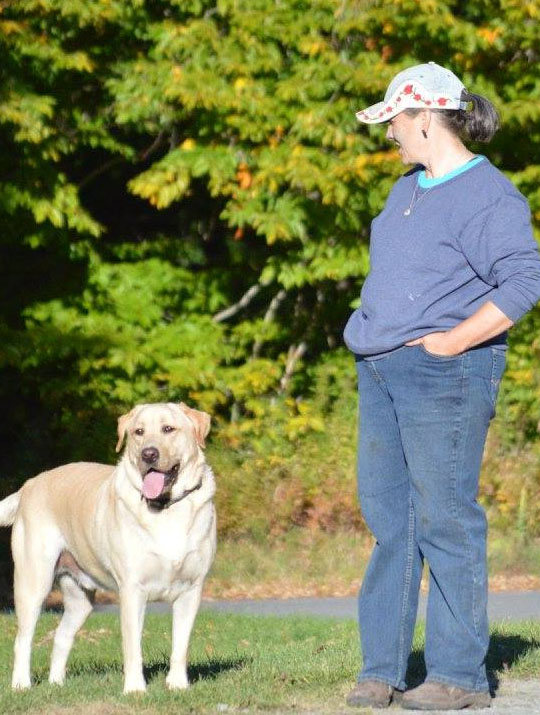 What We Do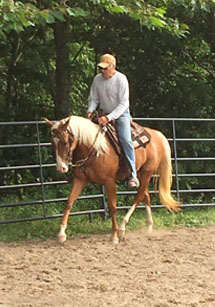 Horse Training - specializing in correcting behavioral problems; all horses learn Top Notch's four keys to success training program as a foundation
Riding Lessons - in conjunction with horse training only; both English and Western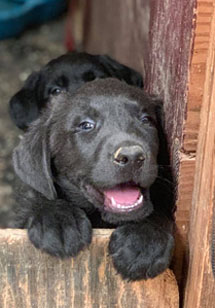 Border Collies - mostly rough coats in all colors
Golden Retrievers - American and English creams
Labrador Retrievers - American and English in all colors
TLC Pet Food
We proudly recommend TLC Pet Food for a strong, healthy dog! It includes farm fresh, quality ingredients that you can count on for your dogs entire life!
Try TLC Pet Food using my link and receive $5 off your first order!
"Such an amazing couple breeding amazing dogs. They really love and care for all their dogs and our lab is just the best!! Dani is so helpful through the whole process and always available to answer and questions...Thank you guys so much!!"

- Jonathan Kampfer via Facebook -

"A huge thank you to Dani for all her support, encouragement and professionalism in assisting my daughter, Courtney, with her QH mare Elusive Flo Jo. And thank you Mike for all your help as well! Beautiful facility, talented trainer, adorable puppies..."

- Jen Roucek Brock via Facebook -

"Dani and Mike's compassion and kind demeanor sets them above normal standards. You will not be disappointed in the quality of puppies, or the care/training of your horses. A++ from me!"

- Angie Emm via Facebook -

"Dani has the best Golden's ever!! such a wonderful place to get your puppies from!!!"

- Theresa Hatch via Facebook -

"Love Top Notch, Dani and Mike. I recommend them to everyone and every discipline of riding! Check them out! I loved it, still love it, will always love it here!"

- Faith Morris Williams via Facebook -

"I love this place it is so clean and nice. They have beautiful horses, but I am more partial to the dogs that they have my personal favorite they have is the border collies! I have 3 of their dogs & they are the best! So is Dani and Mike they are wonderful people and this is a wonderful place! Couldn't say enough great things about them and their place!!!!"

- Heather and Bill Nash Law via Facebook -

"Dani and Mike are the best around. All their dogs and puppies are high quality, well adjusted, friendly and most of all LOVABLE!!. I would not have wound up with so many if they weren't. lol I highly recommend Top Notch Canine Center they are knowledgeable, caring and have 20+ years experience."

- Jennifer Protasewicz-Honigman via Facebook -

"If you want top puppies that are carefully bred and taken care of, this is the place for you. I have 3 amazing dogs from there and wouldn't go anywhere else. Dani is also the best horse trainer I have ever seen! She takes a problem horse and transforms them into a horse you could be proud of."

- Michelle Kraydman Maiorano via Facebook -

"The dogs are well taken care of and the prices are great. We just picked up a border collie from them. When you see how clean the barns are you will be impressed. You wouldn't even know there are horses there. Can't wait to go back in December to get another. Thanks Dani and mike it was worth the ride"

- Dan Oakes via Facebook -

"Dani and Mike are so knowledgeable when it comes to their pups. You can rest assured that if you choose to get a dog from them that it will have had the absolute best upbringing. Even after bringing your pup home they are always available for any questions or concerns and they love updates! It's also great to know that you'll be connected to a full network of people who have also gotten their pups from them! (Easier to reunite siblings down the road if desired). Clean, careful, courteous and more. My family got a golden retriever male, and my best friend got a female chocolate lab - both are incredible pups! Would highly recommend. (Not to mention the scenery at the top of the mountain is gorgeous -- just an added bonus!)"

- Emily Cook via Facebook -

"We only just purchased an 8 week old chocolate yesterday, and in less than 24 hours, this little pup is absolutely amazing. She acclimated very well to our home and her new sister who is nearing 7 months of age, which we purchased from a different breeder prior to Christmas. She did wonderful over night and has so much joy to offer our household. There's lots of "pep in her step" and she is a thriving pup! My husband and I are so pleased with her. She comes from exquisite stock. The atmosphere in which she was born and raised from, was perfect. Dani was very informative, and supportive. She supplied us with proper records, AKC documents, food, treats and a small toy which had the scent of our Pups litter mates for comfort, which I felt was ideal and a much different experience than we had with our first pups breeder. We have named our little girl Hailey. Top Notch Canine Center is just that, Top Notch!"

- Lisa Raymond via Facebook -